??, ??, 1987 - 17 Nussbaum Road, Raymond, WA, US
LIVE NIRVANA Concert Chronology ??, ??, 1987 - 17 Nussbaum Road, Raymond, WA, US
Artist
Pen Cap Chew

Kurt Cobain (vocals, guitar)
Krist Novoselic (bass)
Aaron Burckhard (drums)

Tony Poukkula (guitar)
Buyer
Tony Poukkula
Duke Harner
Soundcheck Incomplete
Downer
Set Incomplete
Aero Zeppelin

If You Must

BREAK

Heartbreaker

jam

Poukkula on second guitar

How Many More Times

jam

Poukkula on second guitar

Mexican Seafood

Pen Cap Chew

Spank Thru

Hairspray Queen
Set Range
Circulating Recordings
AUD #1 incomplete
Equipment:

Unknown > Unknown

Lowest Generation:

Unknown > FLAC

Length / Sound Quality:

46 min / 8.0

Notes:

Includes "Downer" from the soundcheck, which cuts in.
It remains uncertain if any more songs were played/recorded after the last song "Hairspray Queen" on the surfaced version - at around 46 minutes this could be the point of the tape flip.
In September 2015 a lossless version of this source was circulated, replacing the old MP3 sourced version.
Uncirculated Recordings
It is not known if there are other sources.
Notes
Tony Poukkula played second guitar on Led Zeppelin's "Heartbreaker" and "How Many More Times."
Before "Heartbreaker" (jam) Krist start to play some chords of "How Many More Times" ans says "...This song's a soundcheck song", probably they played it during the soundcheck as always.
More songs may have been played.
The audio recording and photographs were thought to be from the their first show in March of 1987, but after close investigation it doesn't appear to be the case; song structures, lyrics and playing are much more refined than on the 05/06/87 KAOS recording.
According to early flyers hanging on Kurt's wall, his guitar was full of stickers, at least, between September 1986 to April 1987.
There are stickers on Kurt's guitar that aren't on earlier performance photos.
Kurt and Krist's hair length is longer than 05/01/87 and closer in length to 08/09/87.
Press Reviews
Images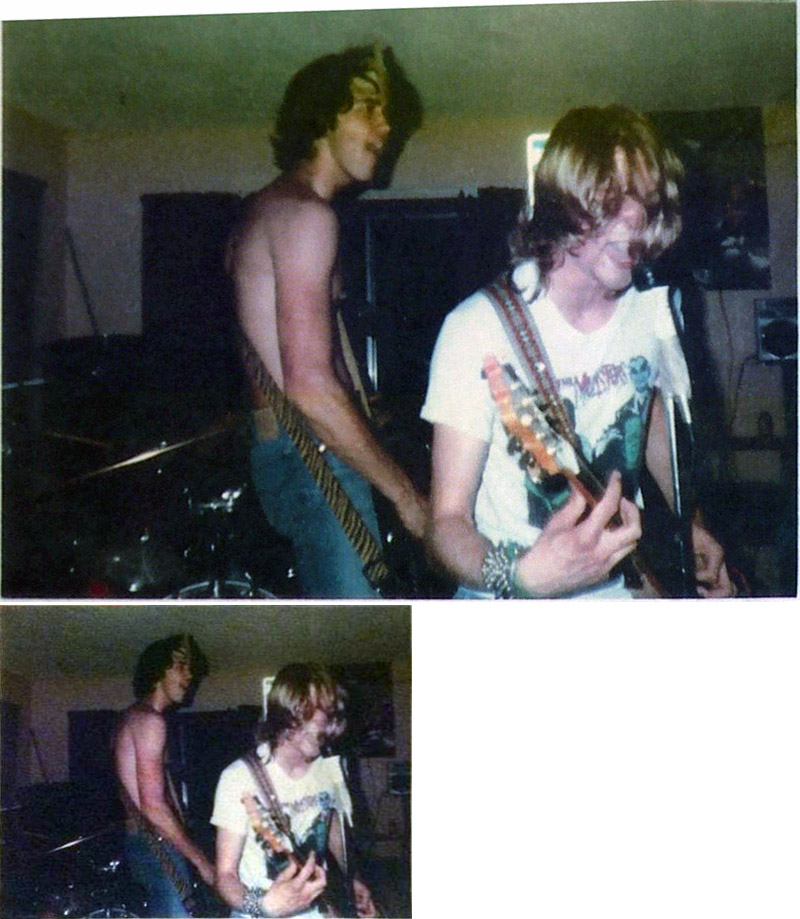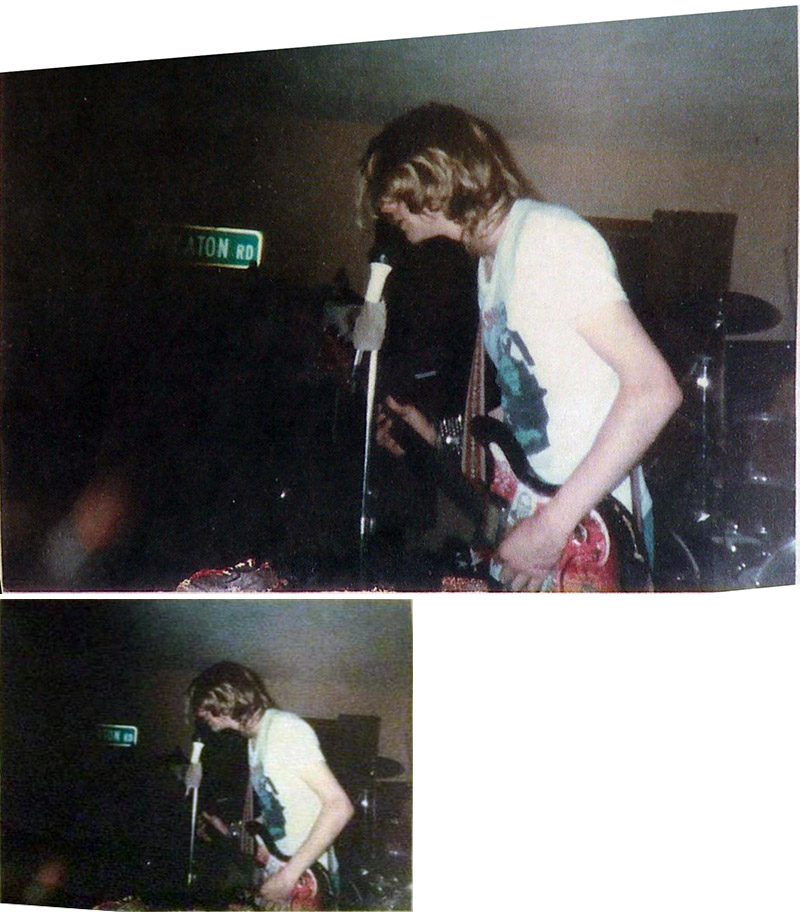 ---