September 26, 1992 - Castaic Lake Amphitheatre, Castaic, CA, US
LIVE NIRVANA Concert Chronology September 26, 1992 - Castaic Lake Amphitheatre, Castaic, CA, US
Artist
Mudhoney

Mark Arm (vocals)
Steve Turner (guitar)
Matt Lukin (bass)
Dan Peters (drums)

Kurt Cobain (guitar)
Schedule
Load In

…:…

Soundcheck

…:…

Doors

18:30

Pavement Showtime

…:…

Mudhoney Showtime

…:…

Sonic Youth Showtime

…:…
Soundcheck
No Info
Set
The Money Will Roll Right In
Set Range
Circulating Recordings
AMT #1
Equipment:

Built In > Sony CCD-TR81

Lowest Generation:

HI8(M) > DVDR/FLAC

Length / Sound Quality:

03:06 min / 9.0

Notes:

In October 2012 the master tape was transferred and circulated.
Amateur video, shot from the right of the venue.
Uncirculated Recordings
AUD #1
SBD #1
It is rumored that the show was recorded in DAT.
Notes
Kurt joined Mudhoney on guitar for "The Money Will Roll Right In".
Press Reviews
Memorabilia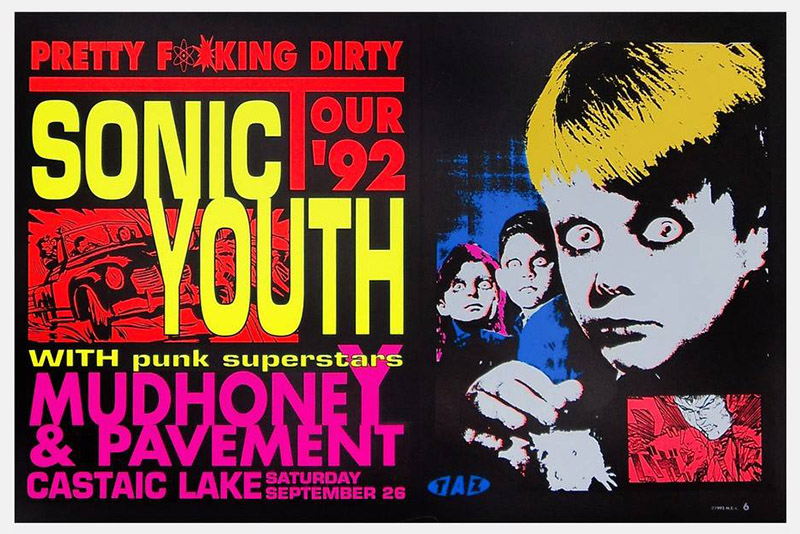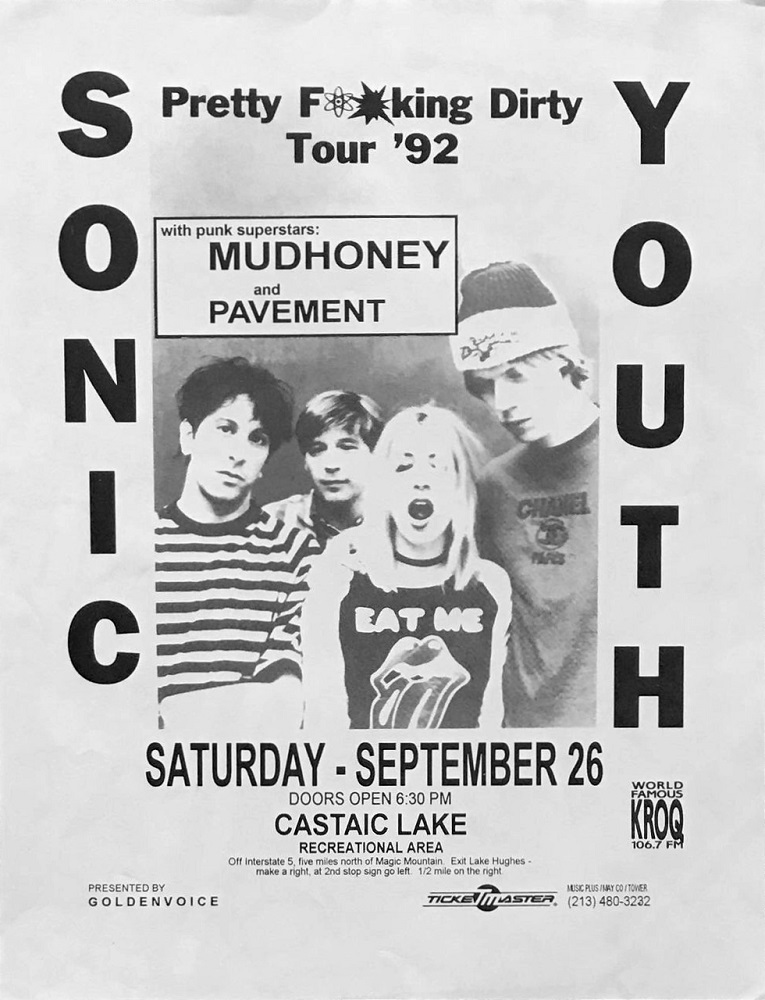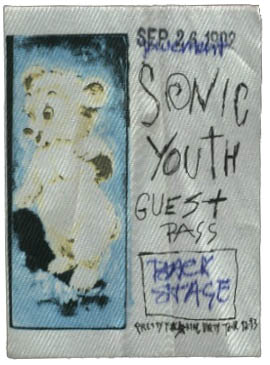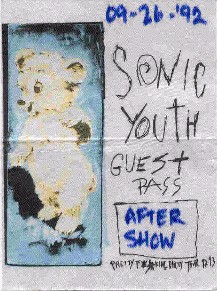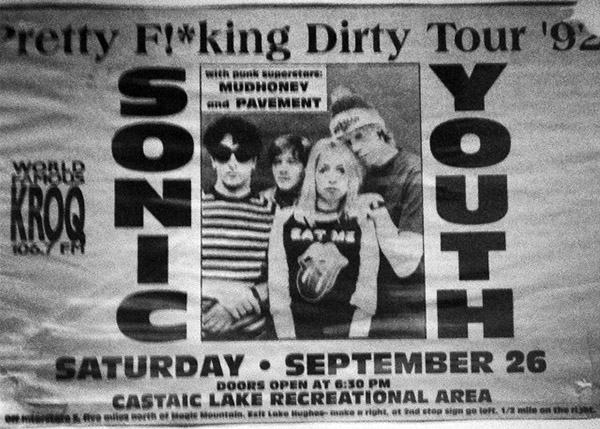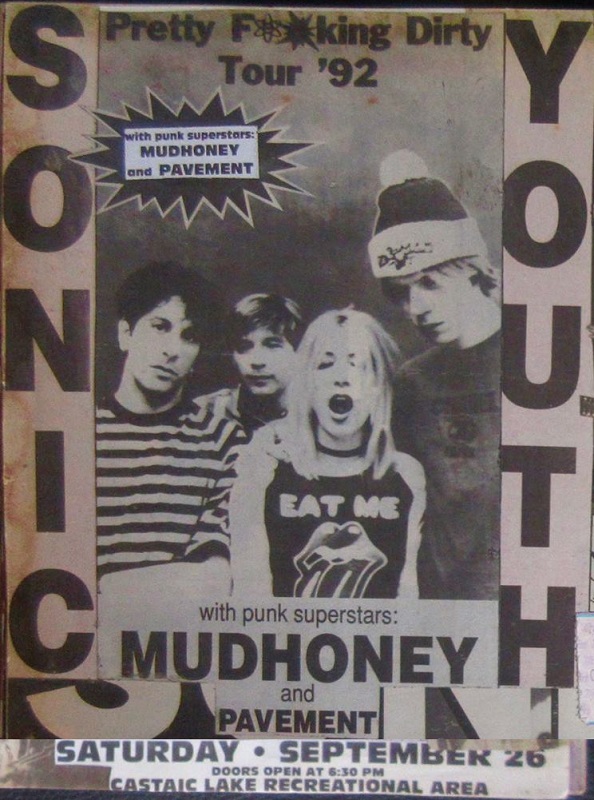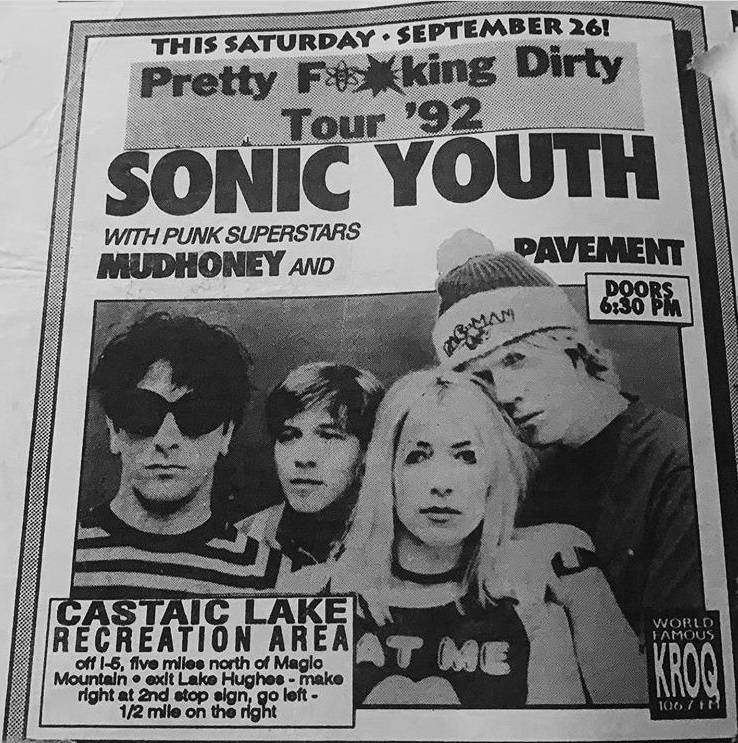 Images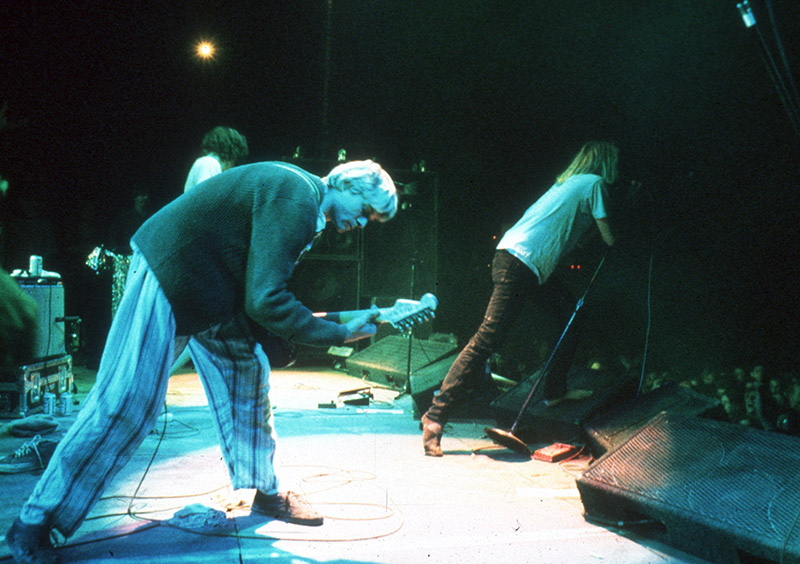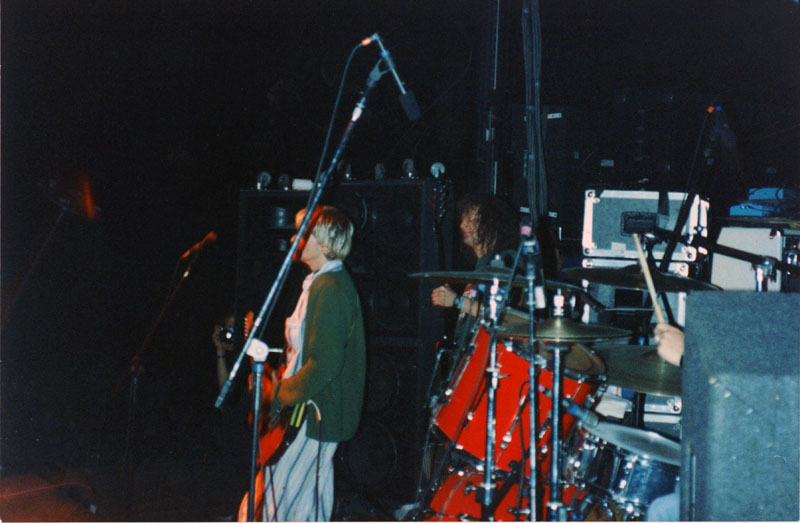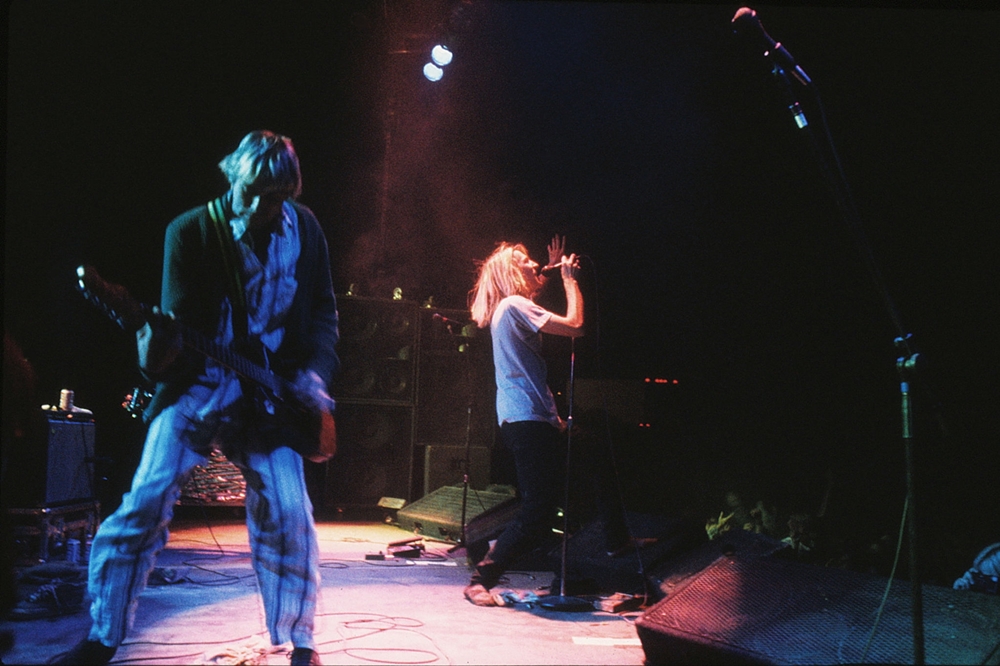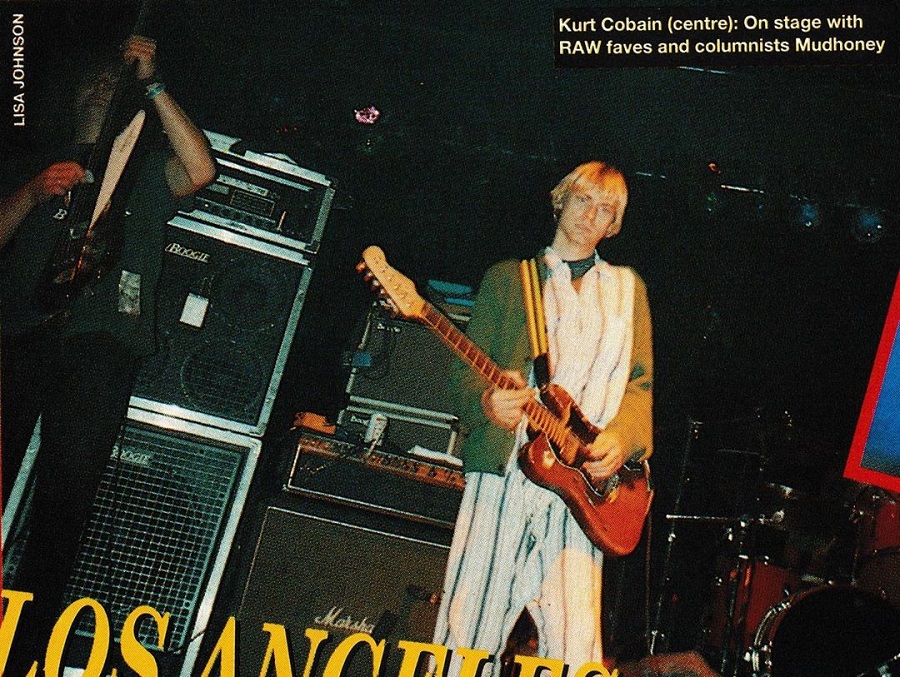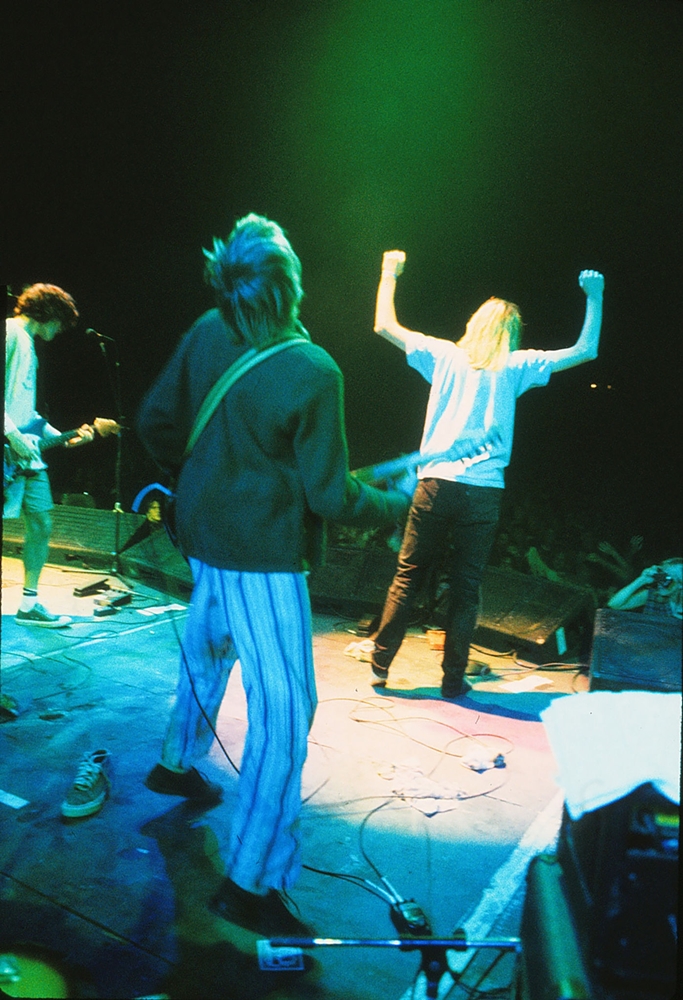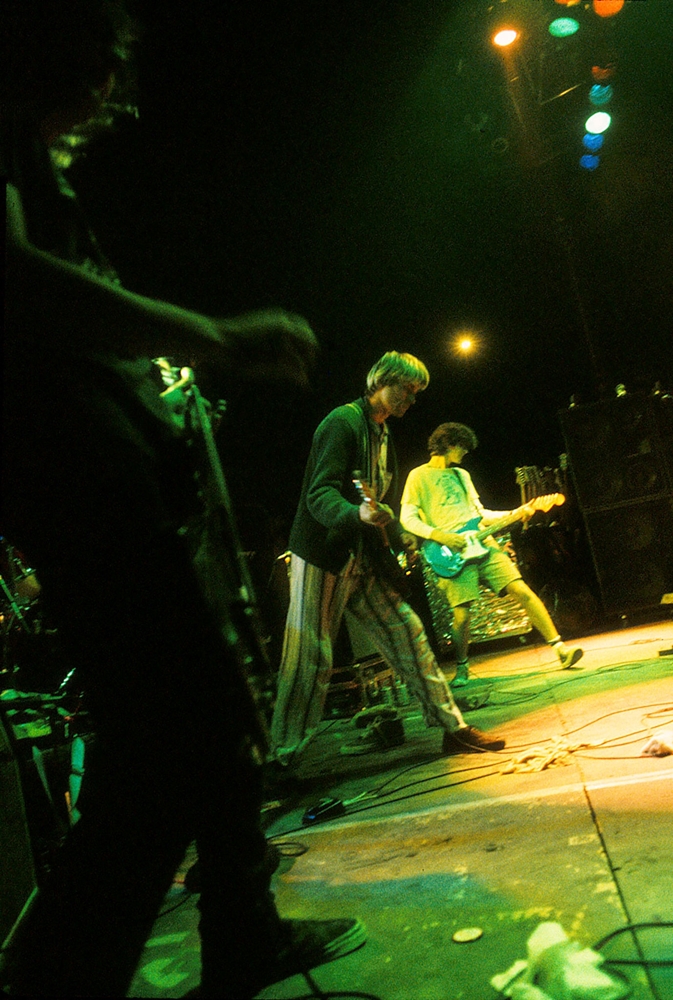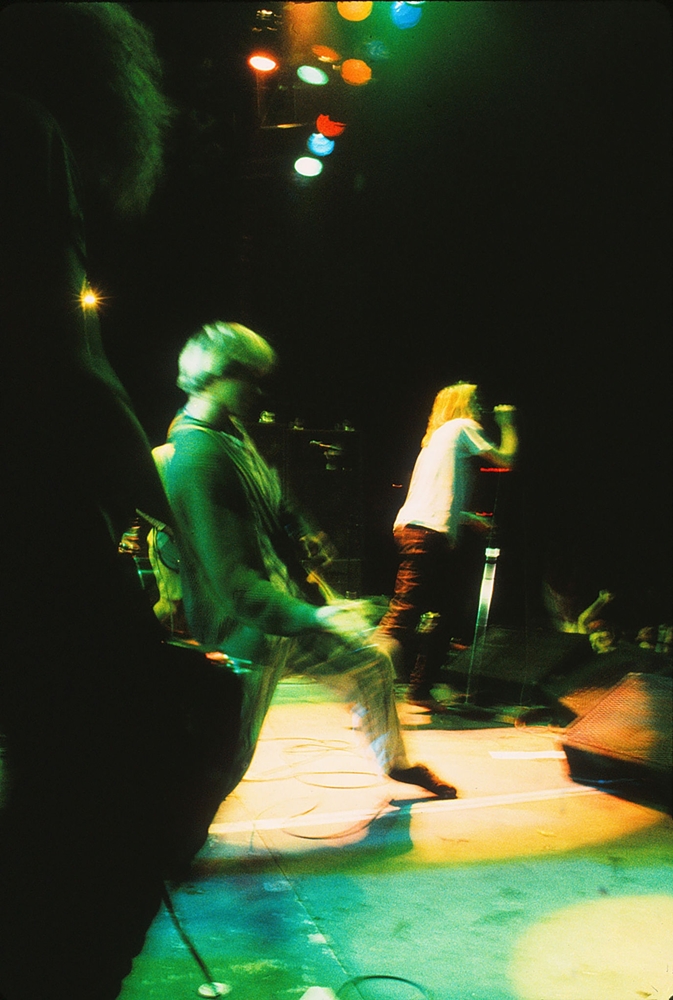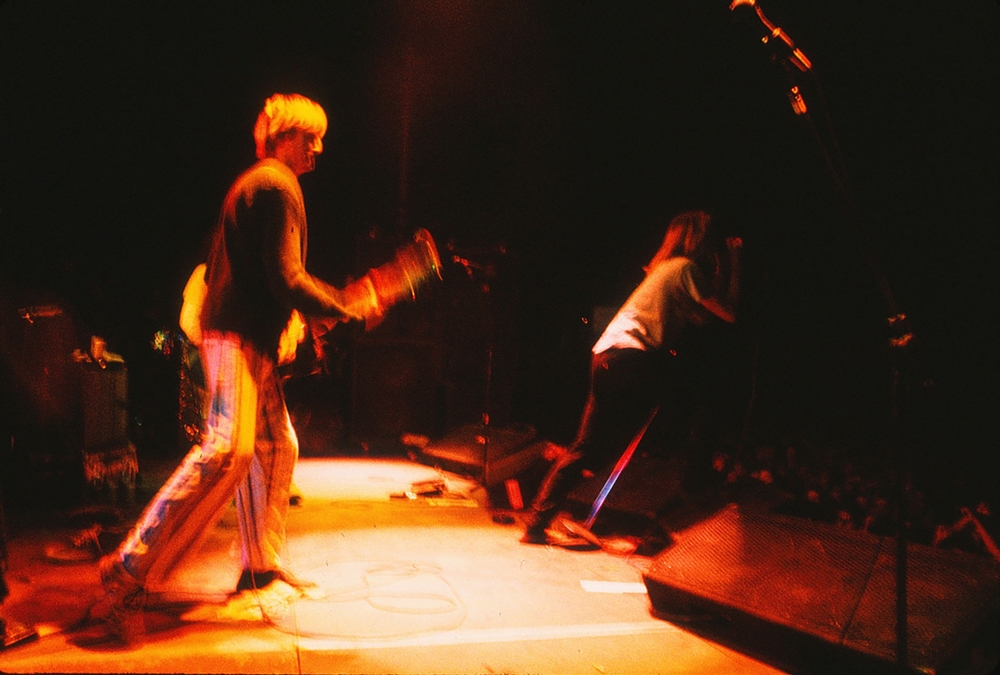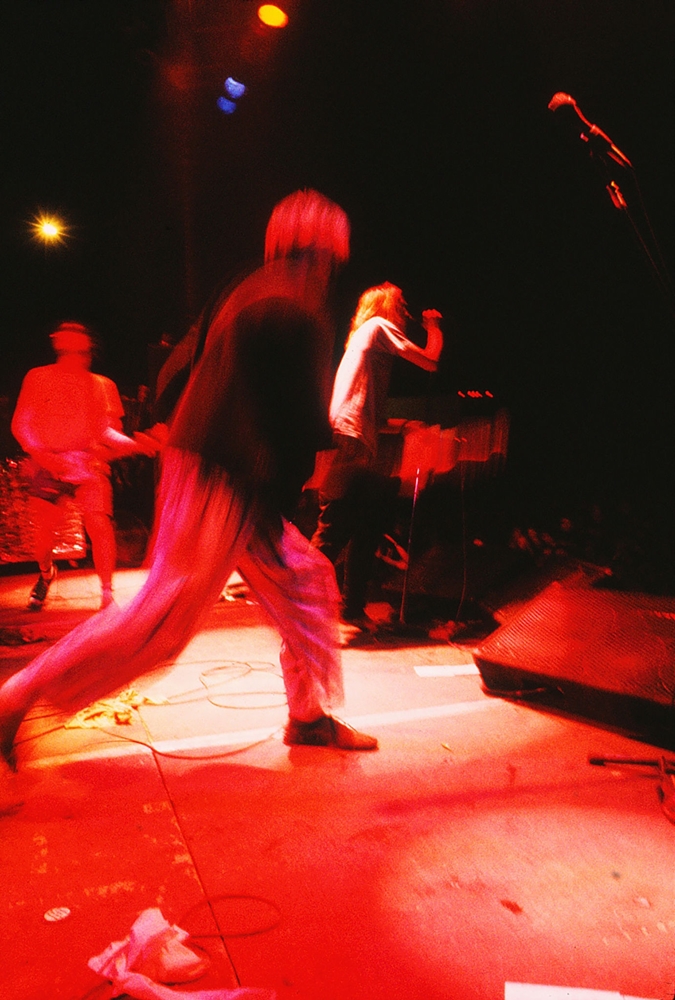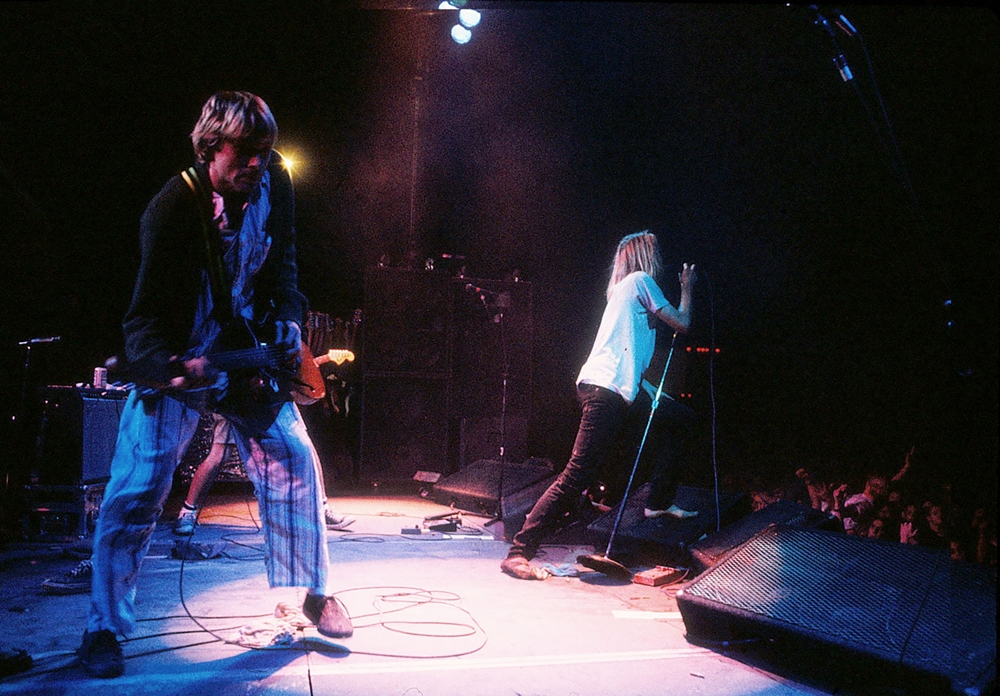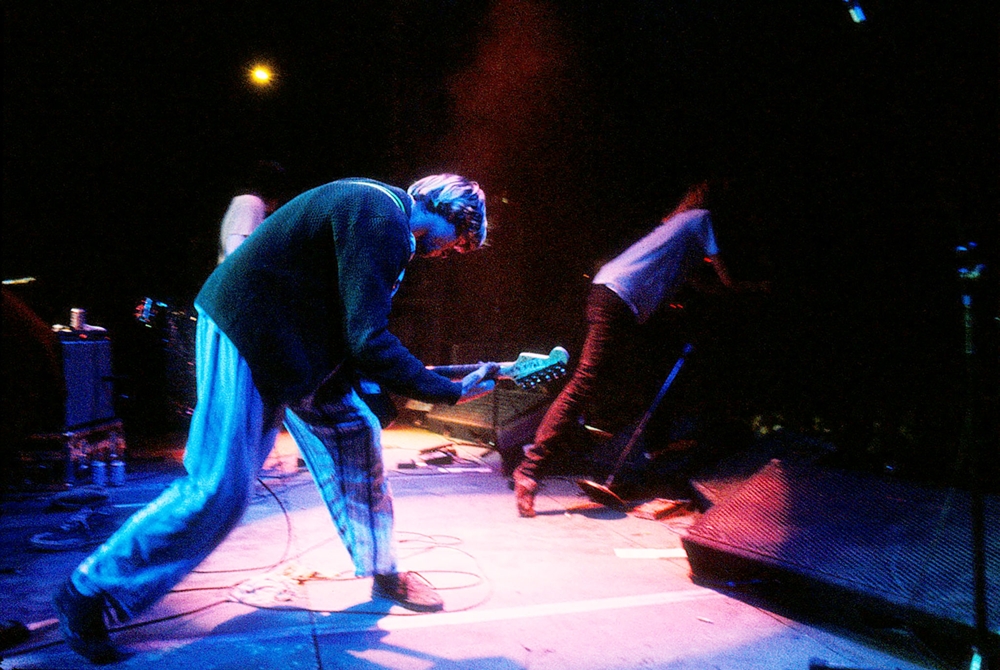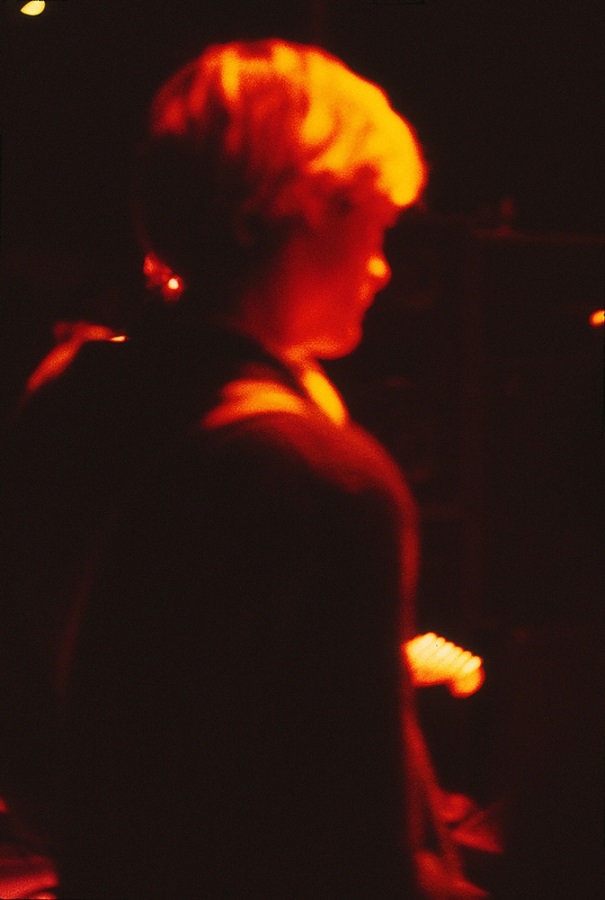 ---