November 13, 1991 - Nachtwerk, Munich, DE
LIVE NIRVANA Concert Chronology November 13, 1991 - Nachtwerk, Munich, DE
Artist
NIRVANA

Kurt Cobain (vocals, guitar)
Krist Novoselic (bass)
Dave Grohl (drums, backing vocals)
Crew
Alex MacLeod (tour manager)
Craig Montgomery (sound engineer)
Ian Beveridge (monitor engineer)
Nic Close (guitar technician)
Schedule
Load In

…:…

Soundcheck

…:…

Doors

20:30

NIRVANA Showtime

…:…
Soundcheck
No Info
Set
Drain You

Aneurysm

School

Floyd The Barber

Smells Like Teen Spirit

About A Girl

Polly

Lithium

Sliver

Breed

Come As You Are

Been A Son

Negative Creep

On A Plain

Blew

Jesus Wants Me For A Sunbeam

Spank Thru

Territorial Pissings
Set Range
Circulating Recordings
AMT #1
Equipment:

Unknown > Unknown

Lowest Generation:

VHS(1) > DVDR/CDR

Length / Sound Quality:

59 min / 7.0

Notes:

In June 2004 a the tape was transferred.
Amateur video, shot from an elevated position at the back of the venue, centre right.
"Drain You" cuts in and Novoselic's intro to "Territorial Pissings" cuts off.
Uncirculated Recordings
It is not known if there are other sources.
Notes
No Infos
Press Reviews
Memorabilia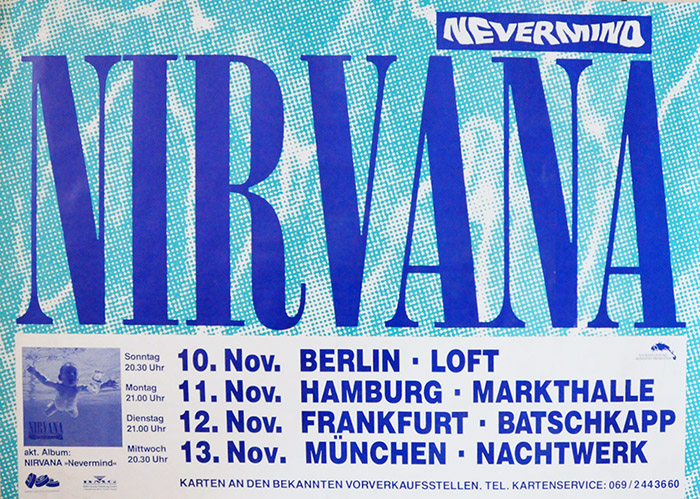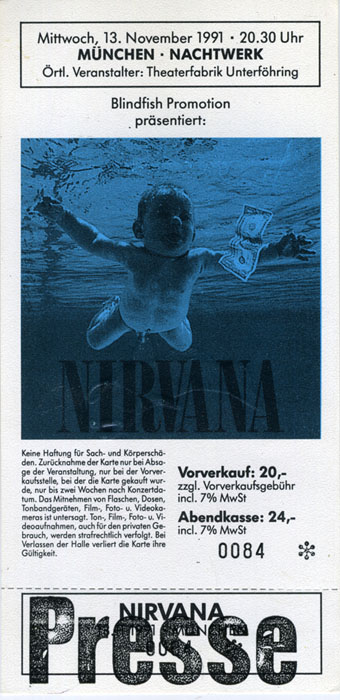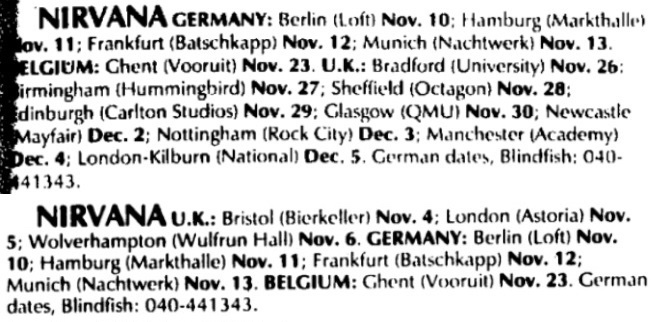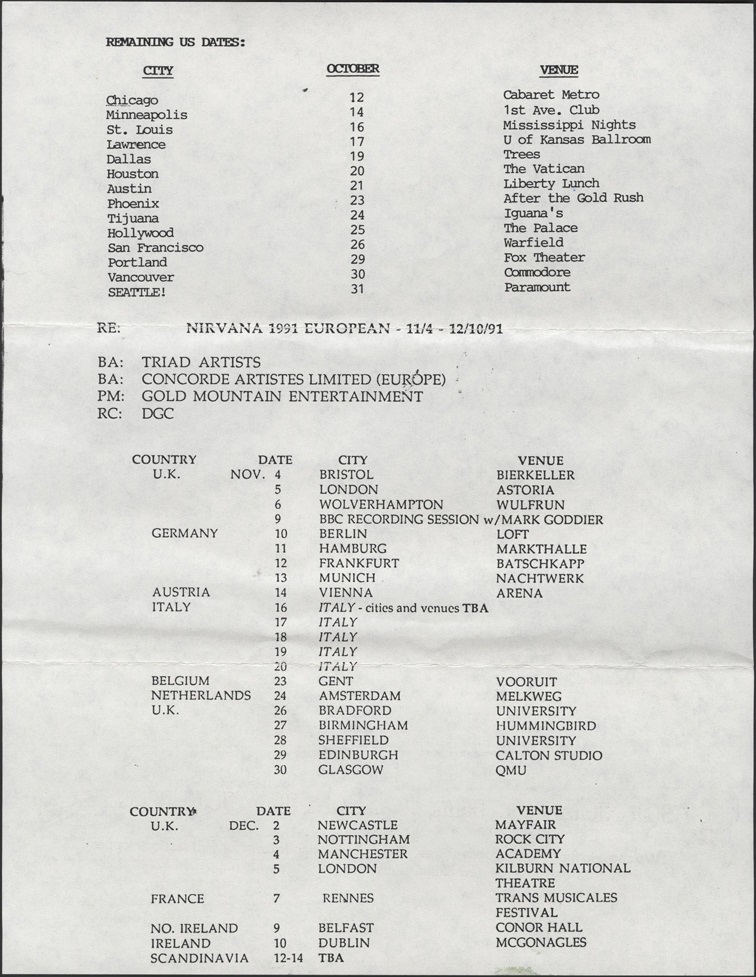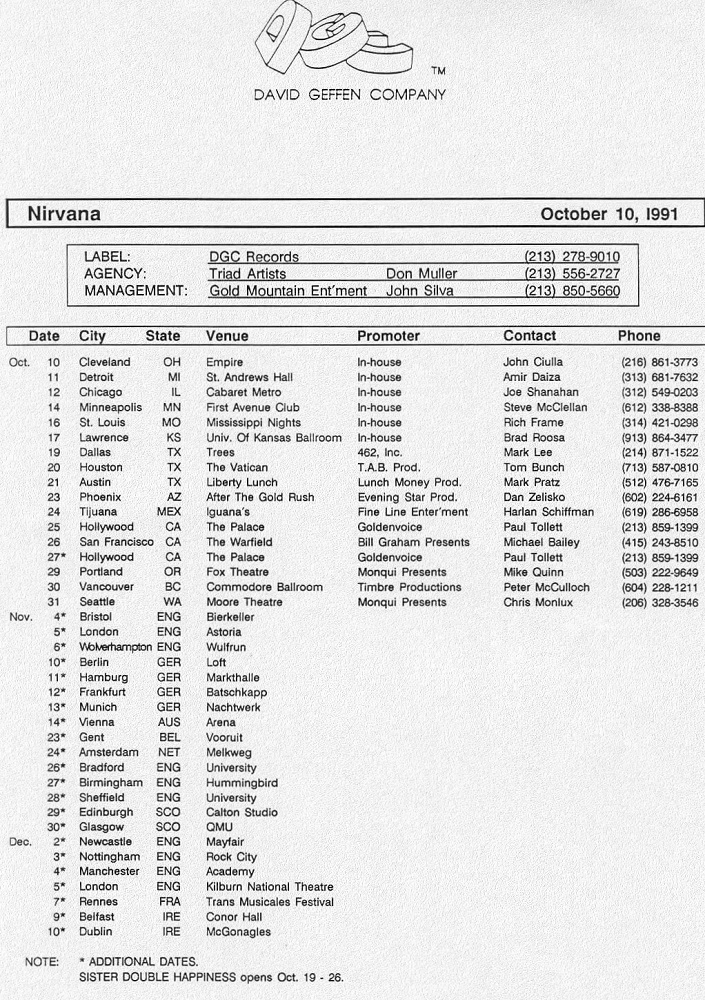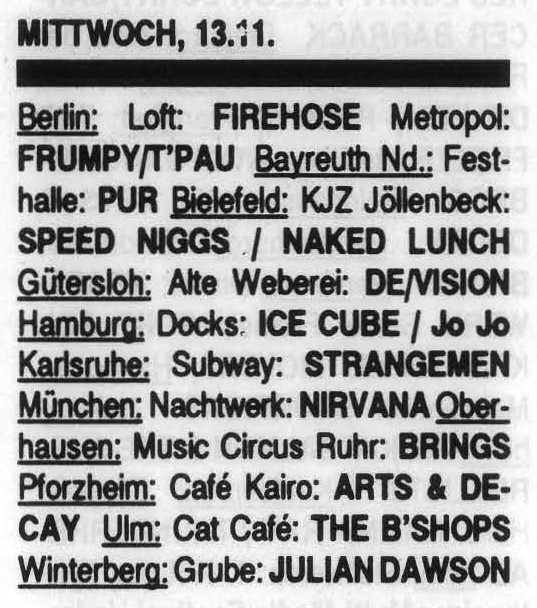 Images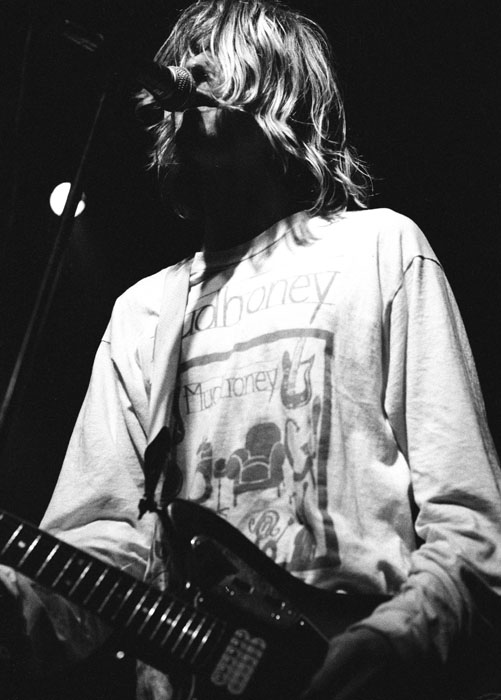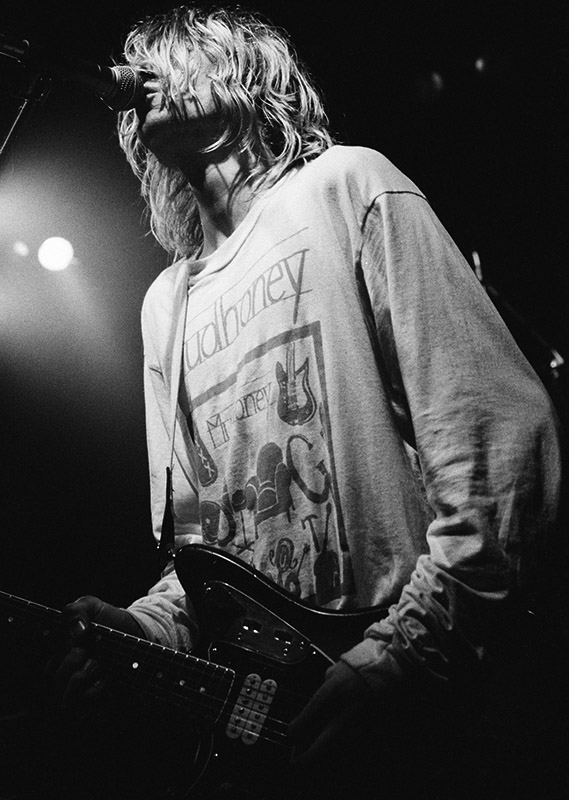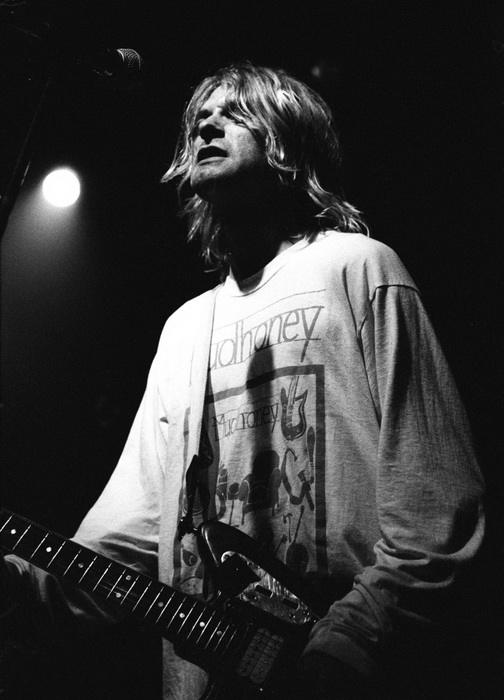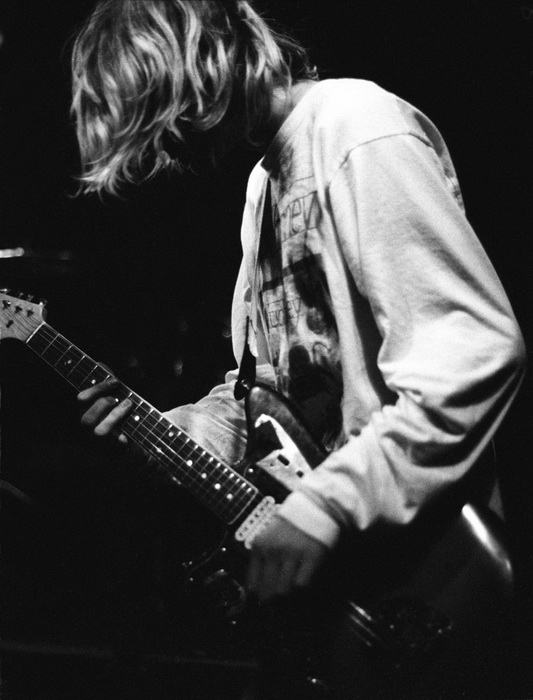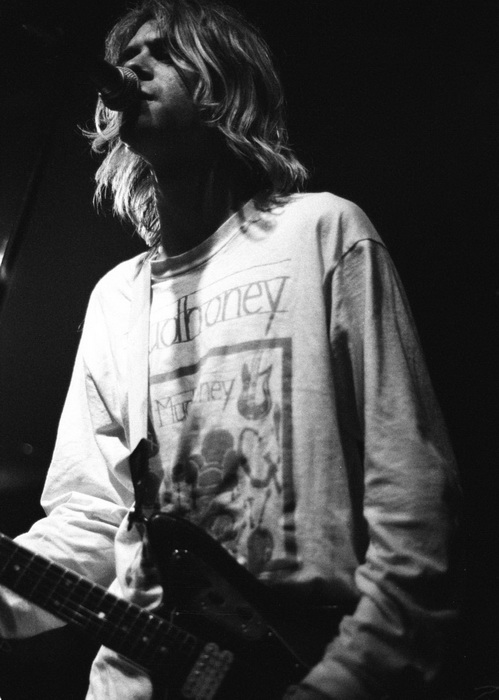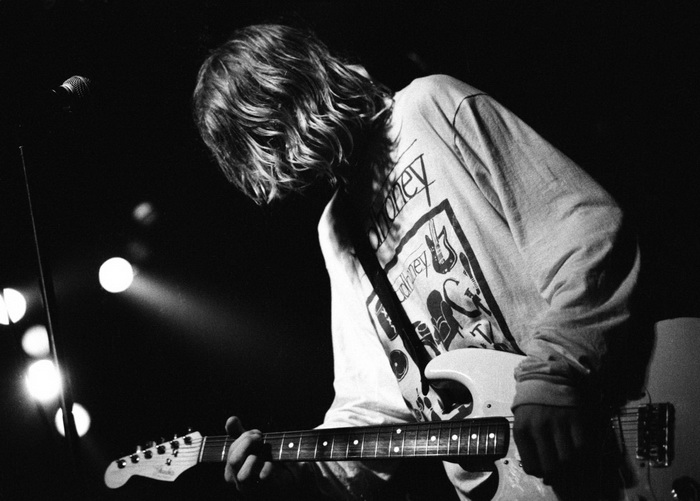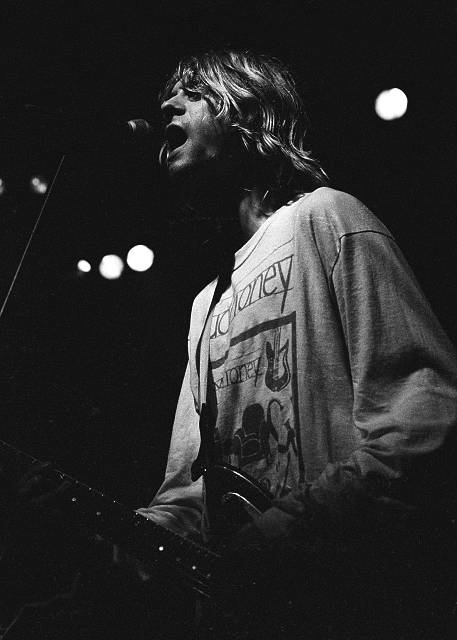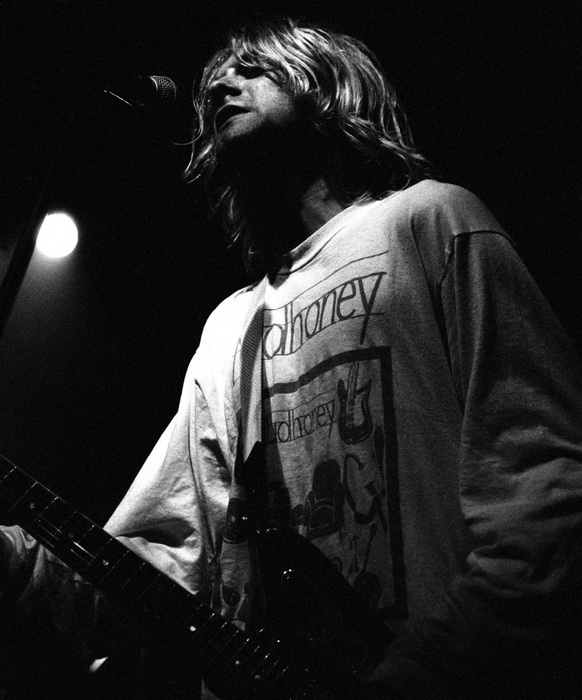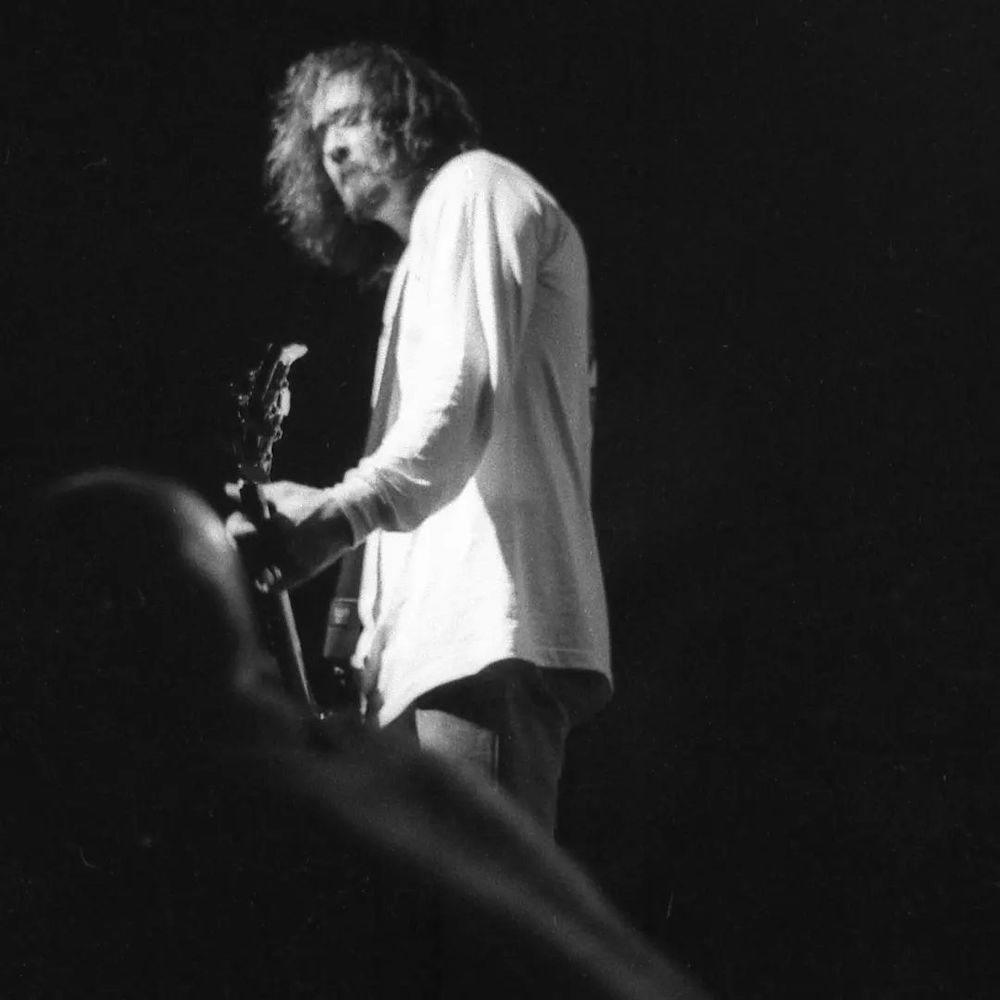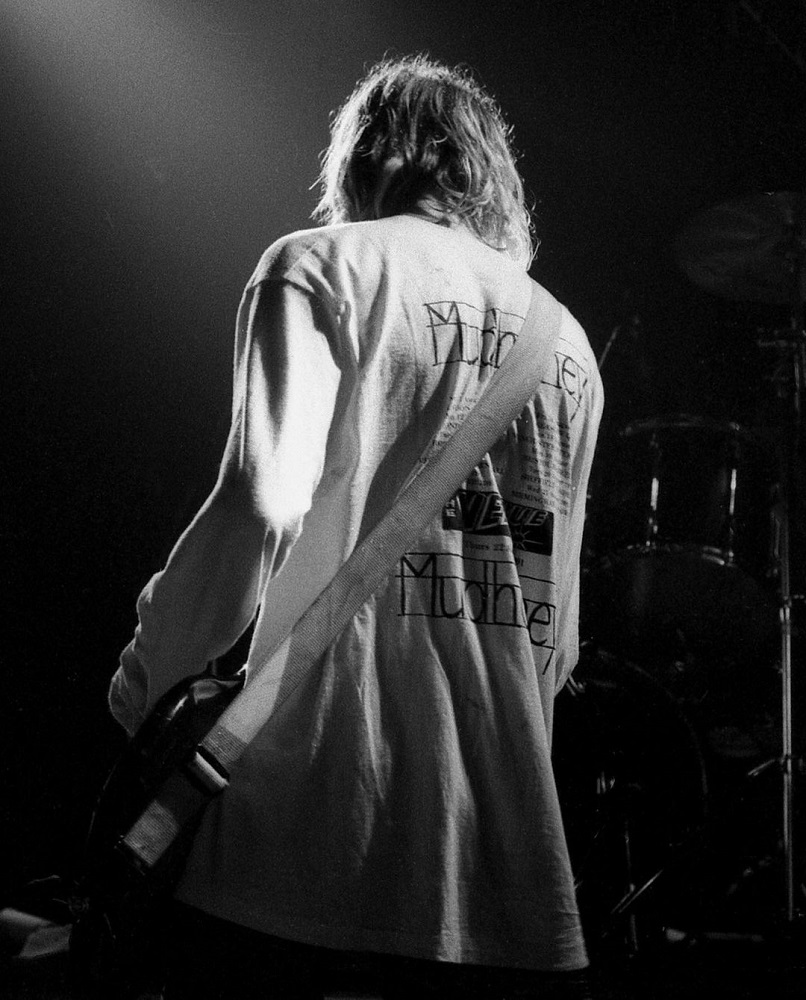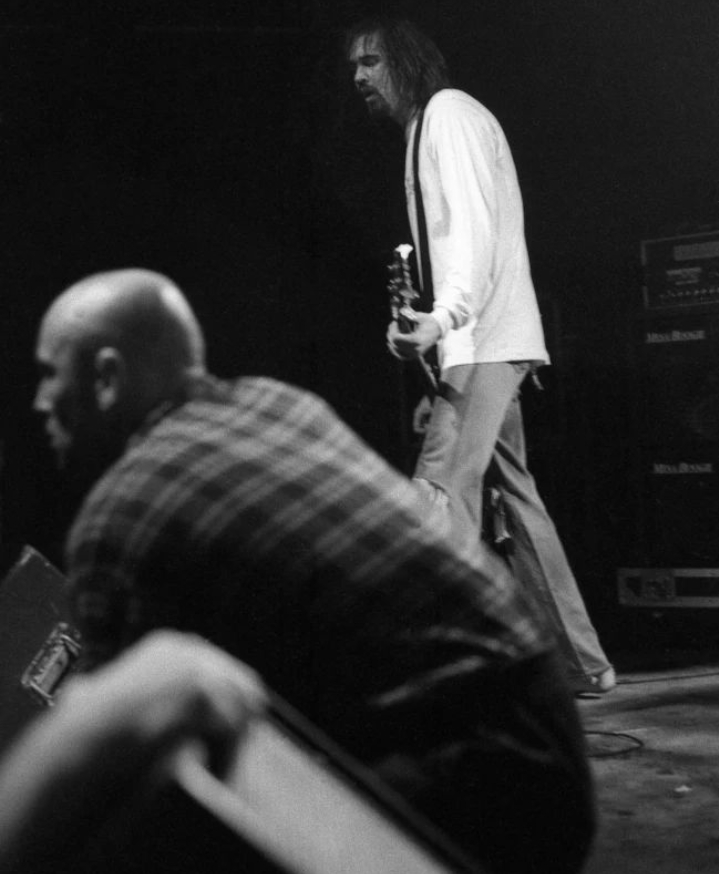 ---