June 21, 1989 - The Vogue, Seattle, WA, US
LIVE NIRVANA Concert Chronology June 21, 1989 - The Vogue, Seattle, WA, US
Artist
NIRVANA

Kurt Cobain (vocals, guitar)
Krist Novoselic (bass)
Chad Channing (drums)
Jason Everman (guitar)
Schedule
Load In

…:…

Soundcheck

…:…

Doors

…:…

Gasoline Showtime

…:…

Mad Hatter Showtime

…:…

NIRVANA Showtime

…:…
Soundcheck
No Info
Set Incomplete
Dive

Floyd The Barber

Love Buzz

Sifting

Aero Zeppelin

Big Cheese

About A Girl

Polly

Blandest

Scoff

Negative Creep

Blew
Set Range
Circulating Recordings
AUD CLIP #1 incomplete
Equipment:

Unknown > Unknown

Lowest Generation:

Unknown > MP3

Length / Sound Quality:

3 min / 8.0

Notes:

Feature a clip of 'Aero Zeppelin' only. Broadcasted on the Music Life Radio station's webpage in September 2010.
The tape used in the broadcast is believed to be complete
Uncirculated Recordings
It is not known if there are other sources.
Notes
The band opened with "Love Buzz."
During the show, stage divers kept stepping on Kurt's guitar cord and pulling it out. Eventually, he got so upset that he threw down his guitar, climbed up on one of the speaker stacks on the side of the stage, and hung upside down as he sang the final chorus to a song, according to an attendee.
Press Reviews
Memorabilia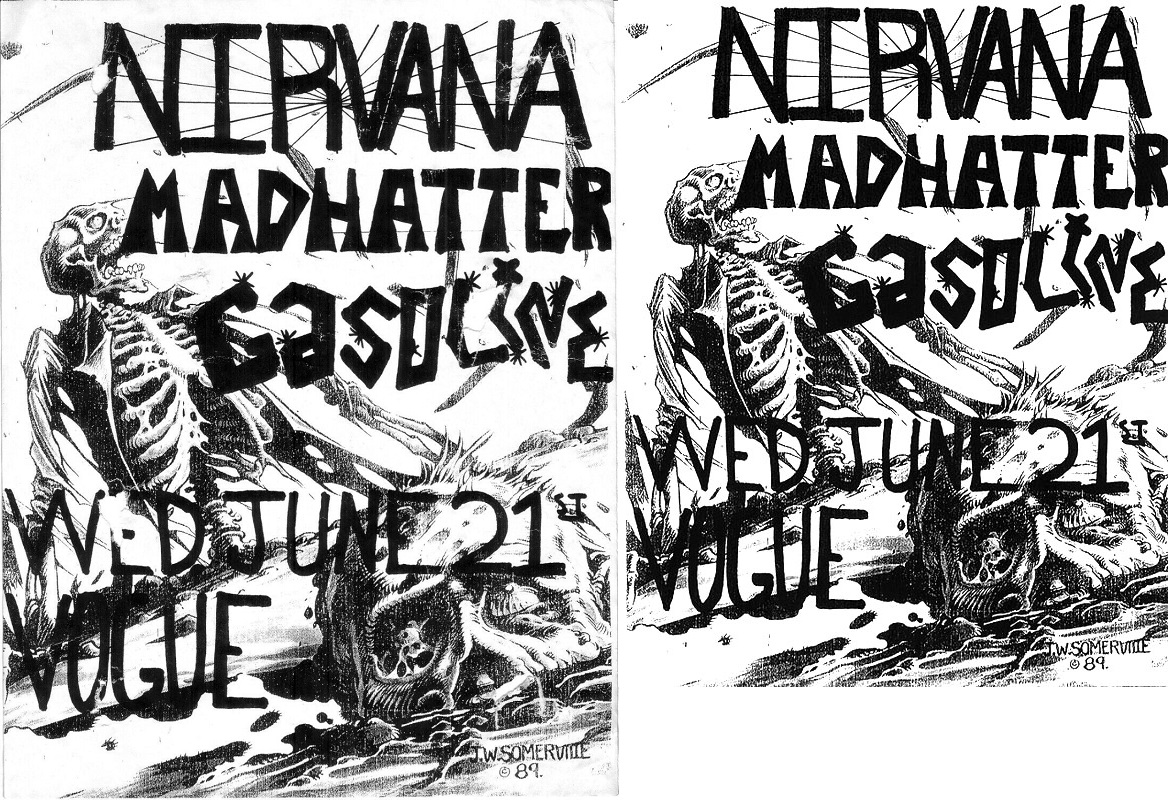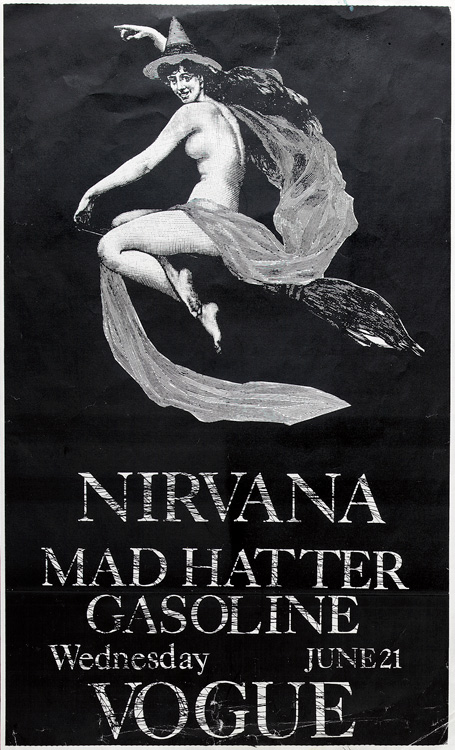 Images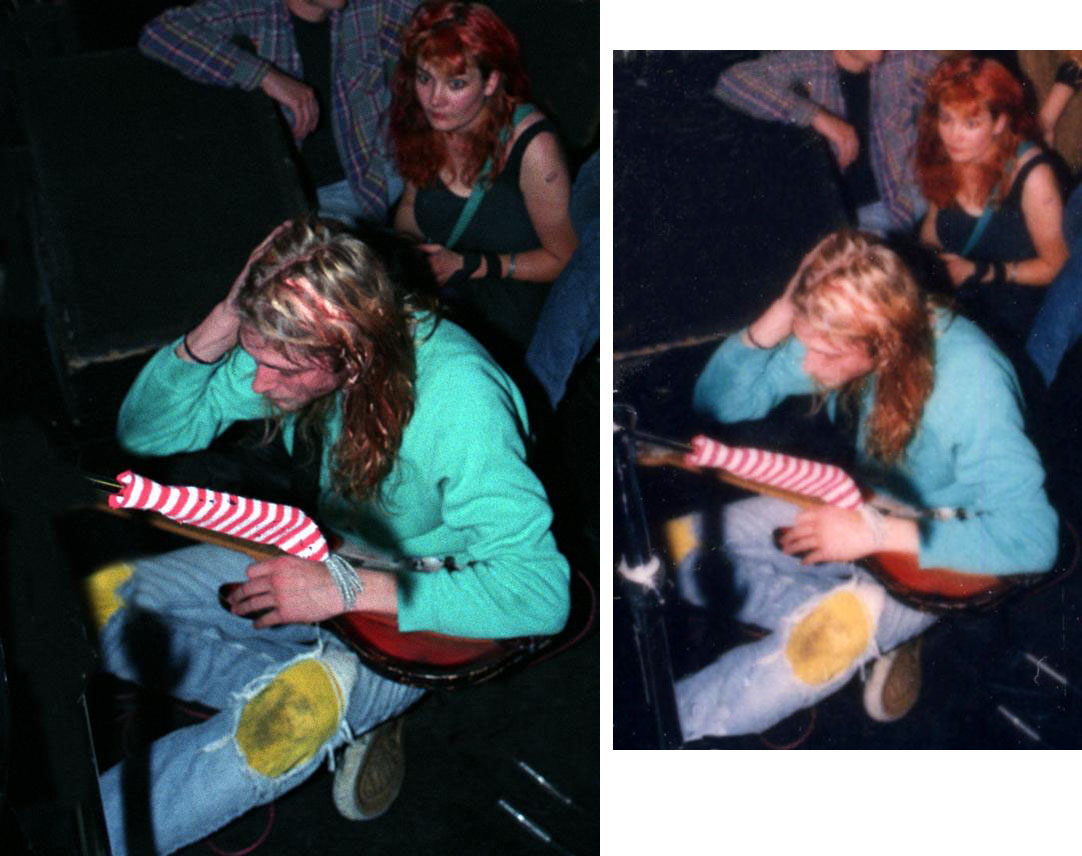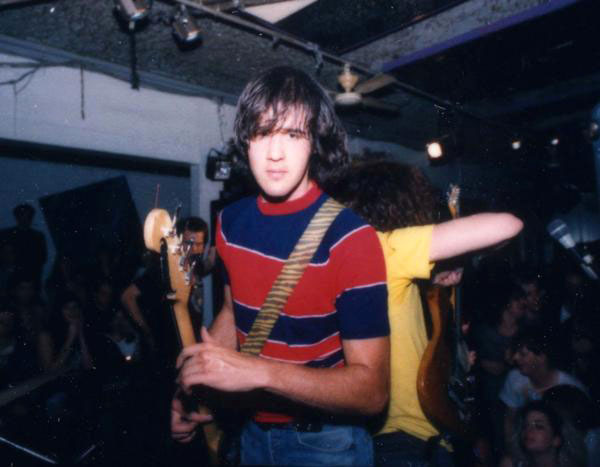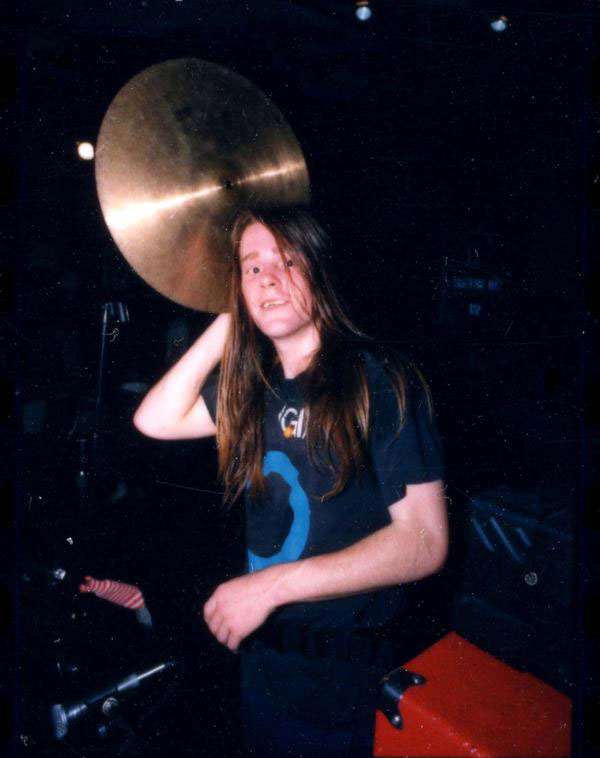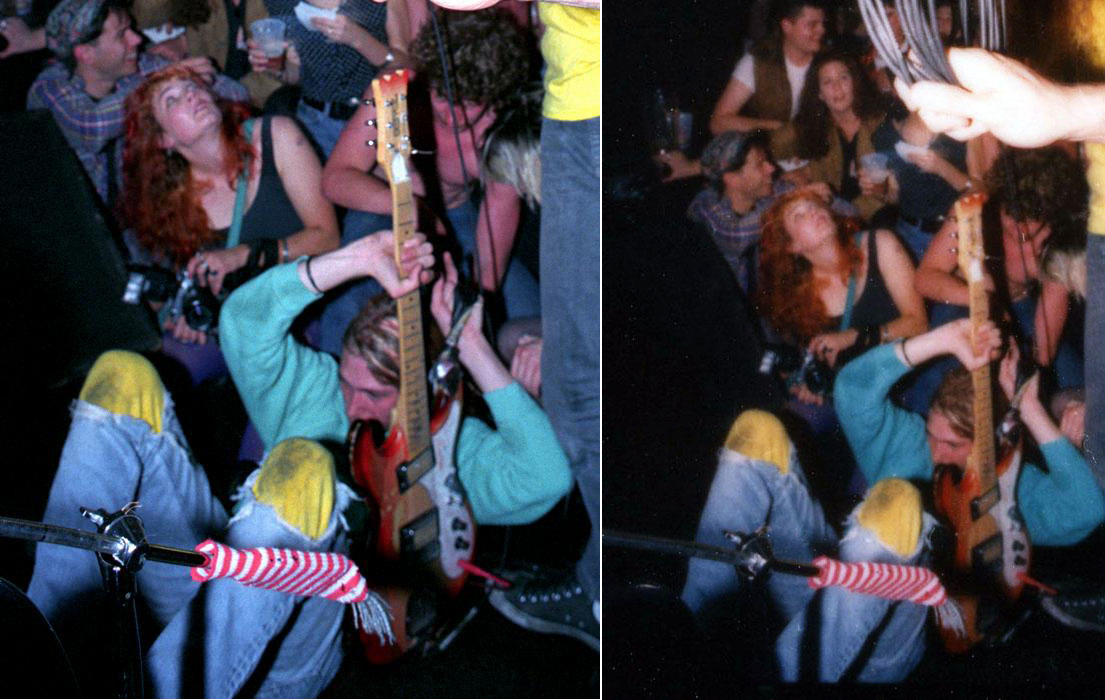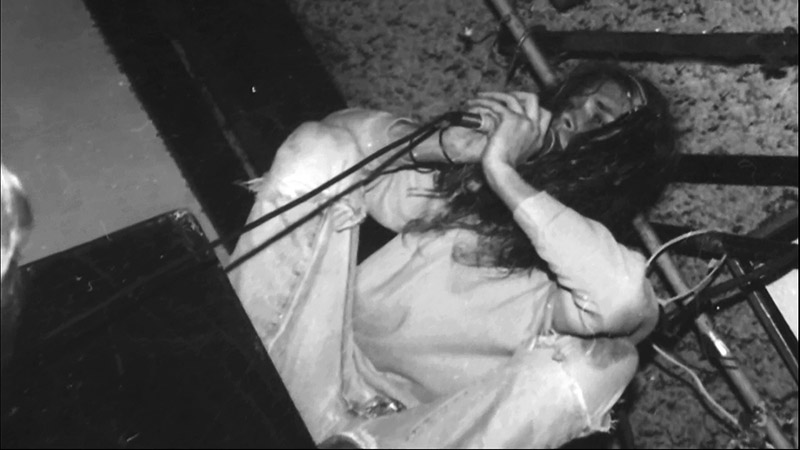 ---