June 9, 1989 - Moore Theatre (Lame Fest '89), Seattle, WA, US
LIVE NIRVANA Concert Chronology June 9, 1989 - Moore Theatre (Lame Fest '89), Seattle, WA, US
Artist
NIRVANA

Kurt Cobain (vocals, guitar)
Krist Novoselic (bass)
Chad Channing (drums)
Jason Everman (guitar)
Schedule
Load In

…:…

Soundcheck

…:…

Doors

20:00

NIRVANA Showtime

…:…

TAD Showtime

…:…

Mudhoney Showtime

…:…
Soundcheck
No Info
Set Incomplete
Negative Creep

Blew
Set Range
Circulating Recordings
AMT #1 incomplete
Equipment:

Built-in > Panasonic PV-330

Lowest Generation:

VHS(4) > DVDR/VHS(3) > DAT(1) > FLAC

Length / Sound Quality:

4 min / 6.0

Notes:

In July 2004 "Blew" from the audio portion of a 3rd generation video tape was circulated and in 2006 a 4th generation video was transferred to DVD.
Includes only "Blew," which cuts in.
Shot from the balcony.
AMT #2 incomplete
Equipment:

Unknown > Unknown

Lowest Generation:

VHS(M) > DVDR(1) > MP4

Length / Sound Quality:

7 min / 8.5

Notes:

Amateur video, shot from the back.
Sourced from an MP4 video file posted on YouTube in February 2008.
Feature only "Negative Creep" and "Blew", which was all that was recorded.
Uncirculated Recordings
AMT #3
In the circulating amateur videos, someone can be seen video taping the show from the stage.
AMT #4
A TV in the venue's bar was showing low-quality, black and white video of the show while the band was playing, so it's possible that it was recorded by the venue.
Notes
The band's sound was bad, but their performance was "totally intense," according to a review.
At one point during the show, Kurt dove into the drum set and got his hair tangled in his guitar strings, then walked around the stage with the guitar dangling from his hair, according to attendees.
Press Reviews
Memorabilia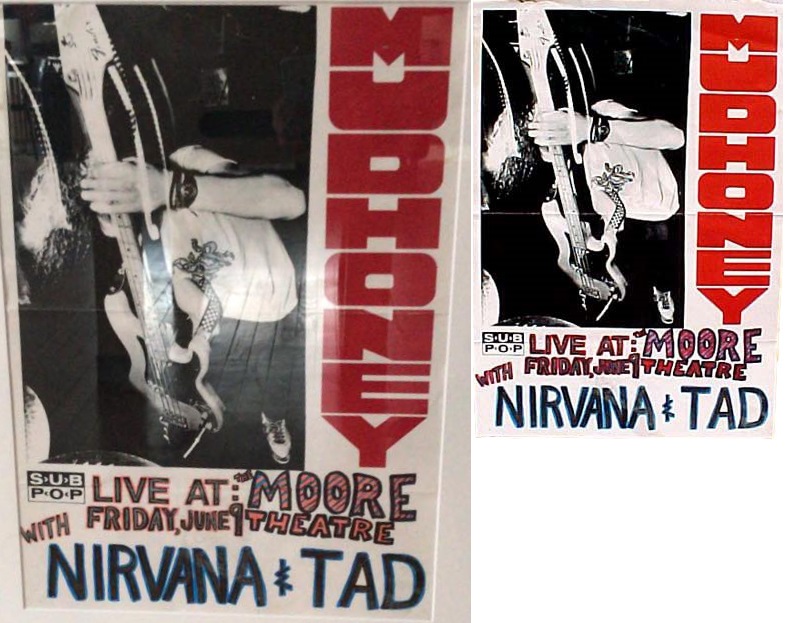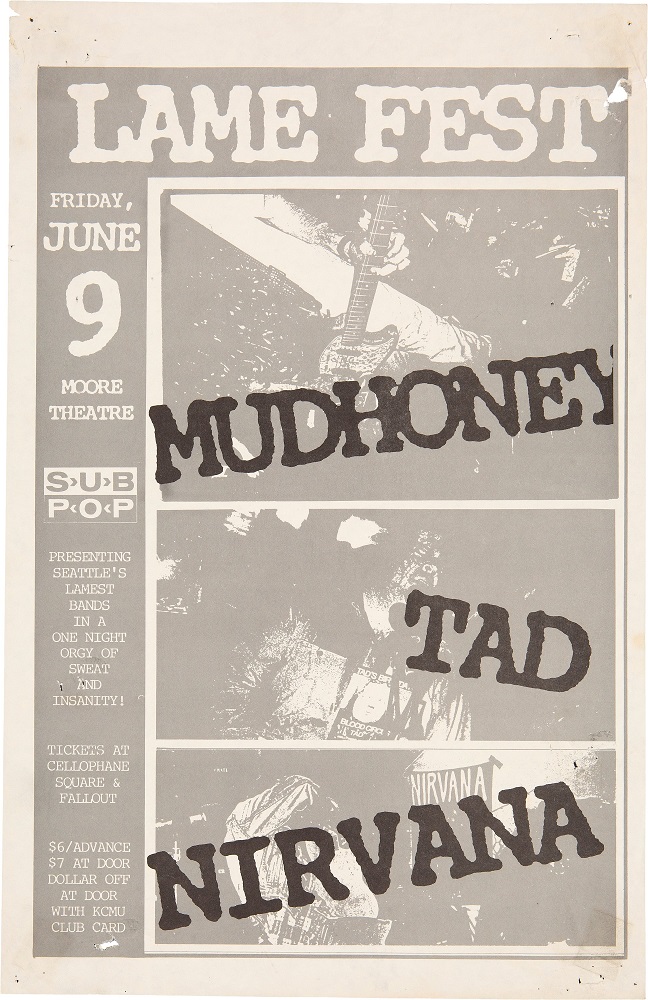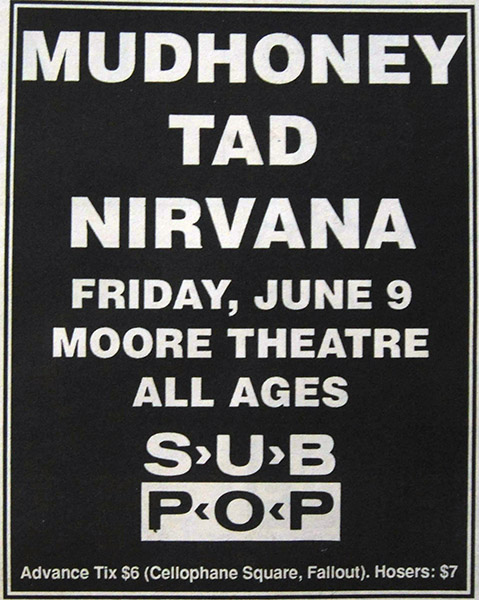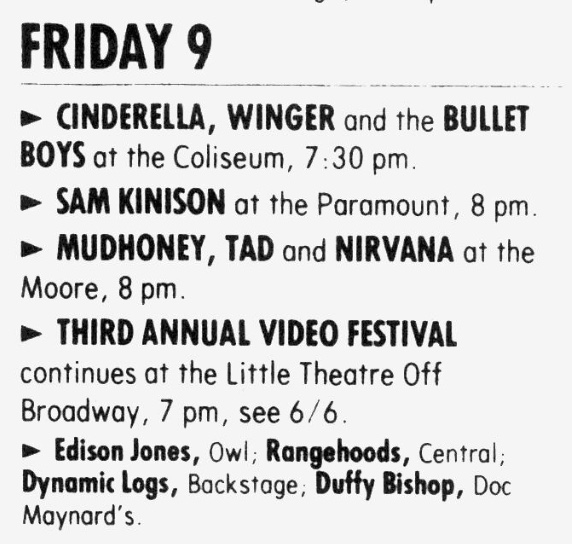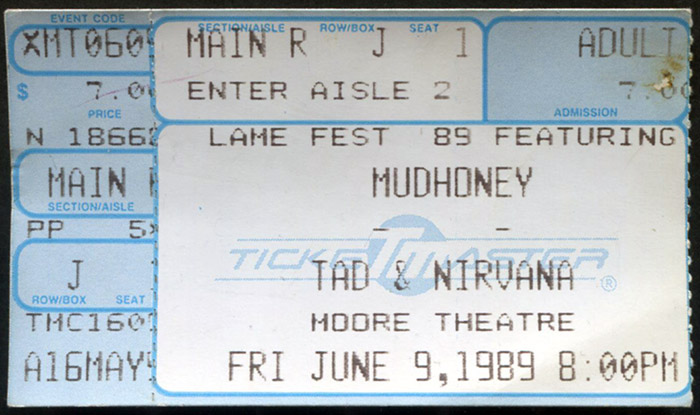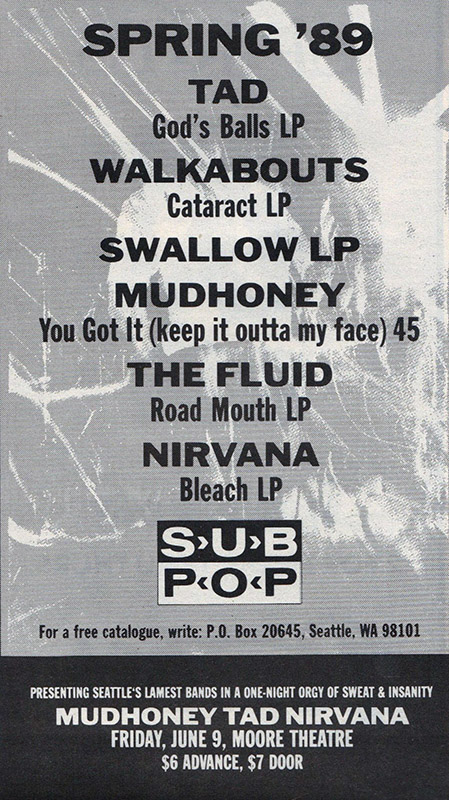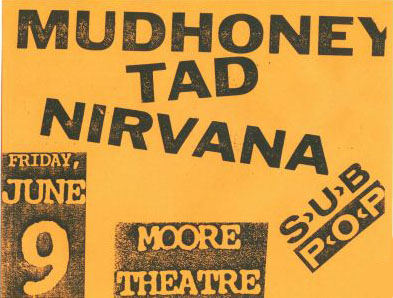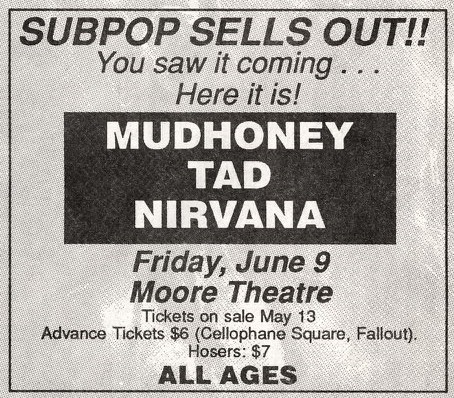 Images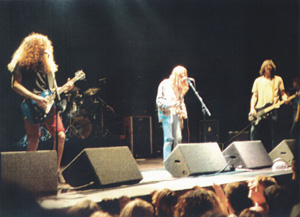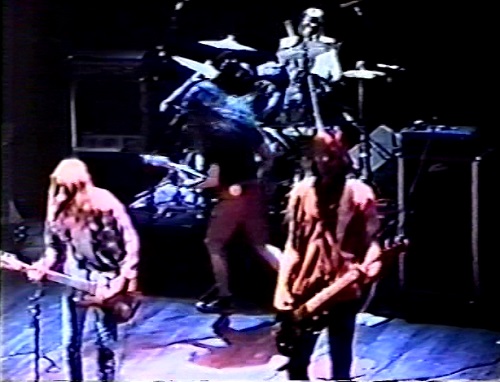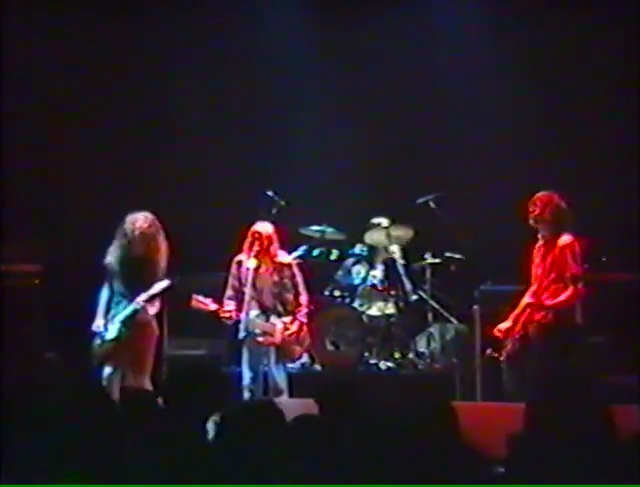 ---